Executive Councilor, New Hampshire District 5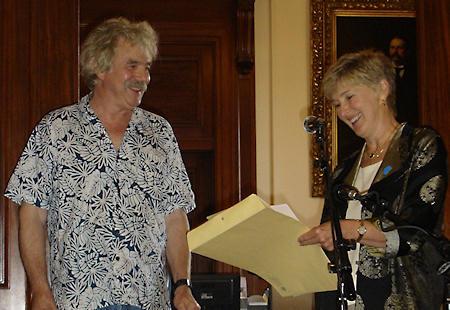 Debora presenting singer-songwriter Tom Rush to the Council
Greetings, District 5 Residents!
The Council is on the road for the Summer. Our most recent meeting took place in the beautiful community of Littleton, north of the Notch! In addition to my Meeting Notes, many of you know that the Council voted against the Governor's nominee to the Supreme Court, 3-2. I joined Andru Volinsky and Michael Cryans in the negative vote.
My remarks before the vote are here - Statement on the Nomination of Gordon MacDonald to the State Supreme Court.
The next Governor and Council Meeting will be held Wednesday, July 31, 2019 at 10:00 a.m. in Kingston, NH.
Our meetings are always open to the public. Please let me know if you would like to attend so that I may greet you personally.
As always, please feel free to contact me with your thoughts, questions, and suggestions. We need everyone's active civic engagement to make our democracy run well.


July 22, 2019