Executive Council, New Hampshire District 5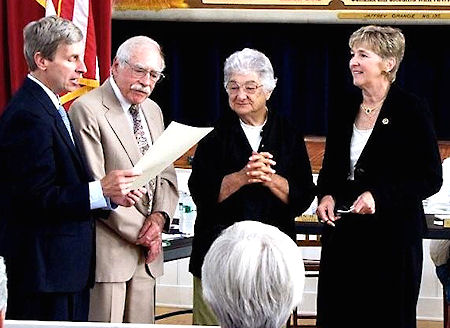 Debora with Governor John Lynch giving a Commendation to Eleanor McQueen at the September 9th Council meeting in Jaffrey. With Eleanor is her husband, Jim.
Greetings District 5 Residents!
I've posted notes of our last meeting.
The next Governor and Council Meeting will be held Wednesday, September 17, 2014 at 10:00 a.m. at the Seacoast Science Center, Rye, NH.


September 16, 2014