Executive Council, New Hampshire District 5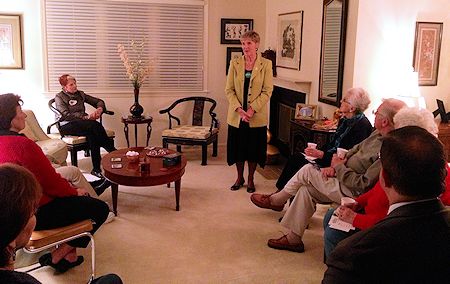 Debora at a house party at the Kelly's in Nashua
Greetings District 5 Residents!
I trust you are all enjoying this beautiful Spring weather we have been having lately.
I've posted meeting notes on our last meeting held on May 1. At our next Council meeting on May 15, we will have a lively discussion about an item tabled at this meeting. The Department of Transportation is recommending changing a contract from one provider to another. It has been a much talked-about contract that has been in process for over a year. See item #111 on my meeting notes for a bit more information.


May 8, 2013