Executive Councilor, New Hampshire District 5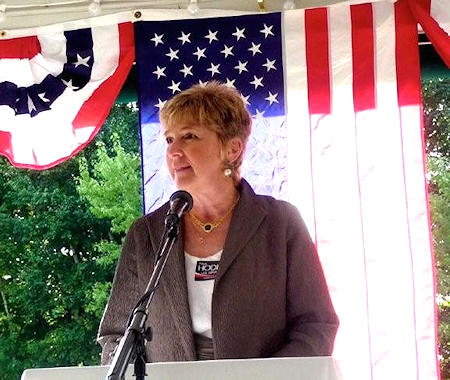 Debora addressing the crowd at the Amherst Democratic Labor Day picnic
Greetings, District 5 Residents!
The governor is playing politics with important appointments to state agencies and boards. Read more...
---
I've posted my remarks at the Council meeting on June 24 on being accused of being a racist by Mr. Edwards, the Governor's nominee to lead the Office of Professional Licensure and Certification. Mr. Edwards withdrew his nomination.
---
I'm running for re-election to the Executive Council!
The Executive Council plays an important Constitutional role in New Hampshire government, responsible for approving contracts, State Judges, Agency heads, and more.
I spend a lot of time helping constituents in their interactions with State government. The work does not make the headlines, but I'm especially proud of it.
It's all important work, and I'm happy to have the chance to continue doing it. Thank you so much for your past support, and I welcome your help again!
I hope you are all feeling well and staying safe. As always, please feel free to contact me with your thoughts, questions, and suggestions.


June 26, 2020