Executive Council, New Hampshire District 5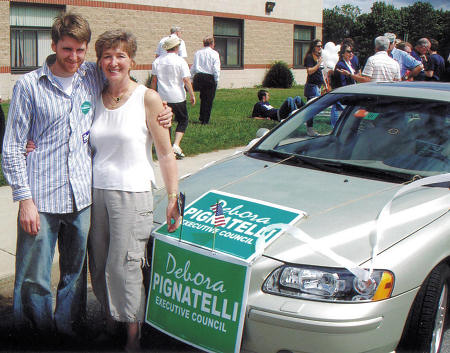 Debora and son Adam decorate her car for the Parade in Milford. She sat on the roof with her feet through the sun roof!
Greetings District 5 Residents!
Tuesday is Veteran's Day and I am thinking a lot about former and current members of our various services. Certainly my father, father-in-law and my brother, all veterans, are on my mind. I hope you have a meaningful day and spend a part of the day thinking about our Veterans who have given so much to our country.
I've posted notes about our last meeting that might be of interest to you in District 5.
The next Governor and Council Meeting will be held Wednesday, November 12, 2014 at 10:00 a.m. in the Council Chamber at the State House in Concord, NH.


November 10, 2014