Executive Council, New Hampshire District 5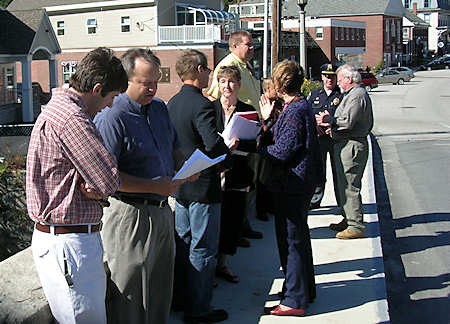 Debora meets with Selectmen, Department of Transportation officials and others to discuss a problem in Peterborough
Greetings District 5 Residents!
I trust you have been enjoying the summer weather, now that it is here.
Beginning with our next meeting on July 16, we will be traveling to various locations during the summer and early fall. Our meeting on the 16th will be at Dartmouth College in Hanover. If you have time and an interest in attending, it would be my pleasure to welcome you. It begins at 10a.m. and will be held at the Hanover Inn, adjacent to the campus. Since I went to Dartmouth for summer school many years ago when I was in college, this location will have special meaning for me.
I've posted notes of our last two meetings.


July 9, 2014